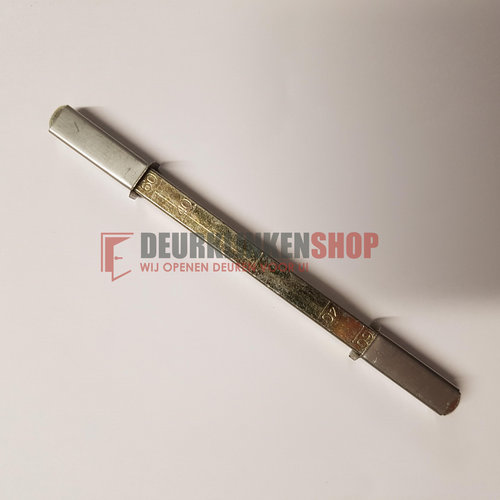 Longer pins for door handles
Do you need a longer pin for a thicker door?
Here you can find all the different markers?
The standard length for a pin is 100mm, these are for a standard door thickness of 40mm.
But we also have 120mm, 140mm, 150mm, 160mm, 200mm markers.
Do you need a thinner marker for France? Check out our customization kits. This way you can also use our door handles in France.