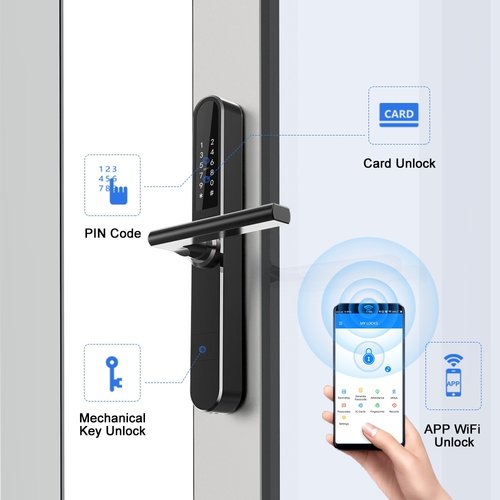 Intelligent door handles for indoor and outdoor use
Because these door handles do not have a finger scan, they can also be used outside.
This makes these smart door handles ideal for B & Bs, hotels, apartments, offices, ...
With the handy App you can operate these door handles and with the management system you can easily manage all your smart locks in 1 App. This way you can see exactly which tenant is where and until when he / she can enter.
Is someone unexpectedly at the door? Then you can easily send this person an access code or open the door remotely.