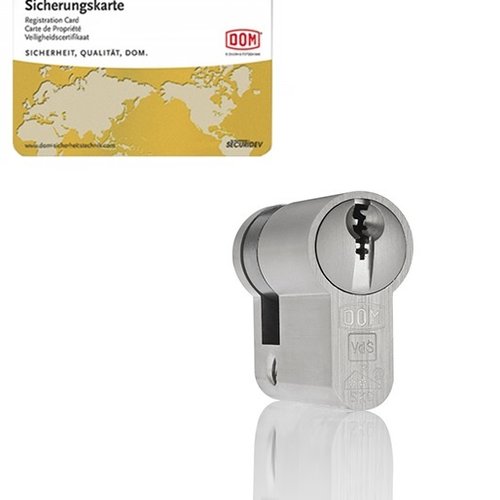 Half cylinders
Half cylinders are the ideal solution for garage doors or other applications where the cylinder may only be visible on 1 side.
Would you like to open several cylinders with the same keys? Then choose flush-fitting cylinders at no additional cost.
Would you like different keys for different rooms? Then inquire about our locking plans!
With a locking plan you can choose which person has access to which room. Think of companies, b & b's, hotels, ... For example, you can choose that the tenant of room 3 can open the front door and the door of room 3 with his key.