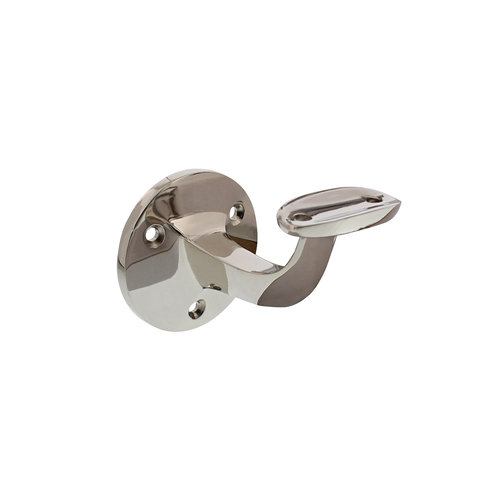 Nickel / Chrome handrail holders
Handrail holders are available in different colors and sizes. Often a distinction is made between a hollow and a flat saddle.
The handrail holders with a hollow saddle are for round banisters, the handrail holders with a flat saddle are for square banisters.
By screw-on handrail holders we mean that they are screwed to the wall with visible screws. The other handrail holders are fixed invisibly by means of a bolt and plug.
In this category you can find the nickel banisters.