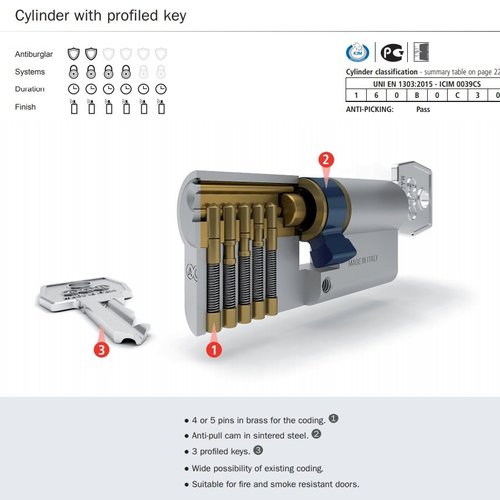 Security cylinders
A security cylinder is very important to protect your property.
With additional drilling protection, reinforced cores, special keys and property certificates you can give your home or business extra protection.
In the Netherlands, a skg quality mark is mandatory. Do you want convenience and never be able to shut yourself out? Then choose a Panic function or a knob cylinder. With the panic function or DUO function you can always open the cylinder, even if there is a key on the inside.
With a knob cylinder you can easily open or close your front or back door and you do not have to look for your keys first.
Do you need several cylinders and do you want to operate everything with 1 key? That is also possible! Inquire about our locking systems and choose which cylinder you want to open with which key. Think of companies, B & Bs, apartments, hotels, ...
Do not give burglars a chance and opt for a security cylinder.