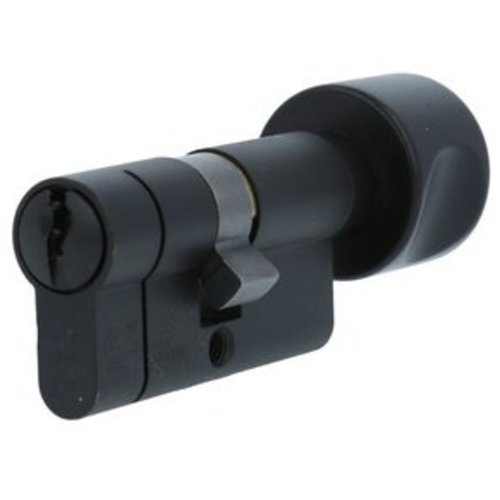 Knob cylinders
The advantage of a knob cylinder is that you can always close the door quickly and easily. So you don't have to look for your keys first if you want to open / close the door.
Another advantage of a knob cylinder is that you can never leave your keys on the inside and therefore do not need a DUO function.
Go for convenience and choose a knob cylinder, they come in all sizes. Look carefully at which side the button should be. When choosing your cylinder, make sure that the B side is the knob side or the inside.
You measure a cylinder from the screw hole at the bottom of the cylinder to each end.
Would you like to open different cylinders with 1 key? Then inquire about our locking plans! With this you can indicate with which key you want to open which room. Or who you want to give access to which room. Think of companies, hotels, b & b's, ...