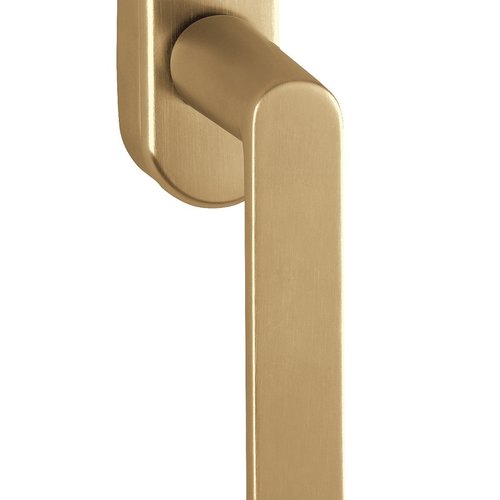 Brass window handles
Brass is very popular again at the moment. Here you will find our brass window handles. Of course we have several brass window handles, but these are provided with a coating. This can be found in the other colors such as black, white,...
In this color we have only added window handles that still have the real brass color. This can be a brushed finish but also window handles with a tumbled brass finish. Due to the drumming, the window handles all get small dents, giving them an old-fashioned look.
All brass window handles are fitted with a 7x7mm square spindle and the mounting points are 43mm apart.