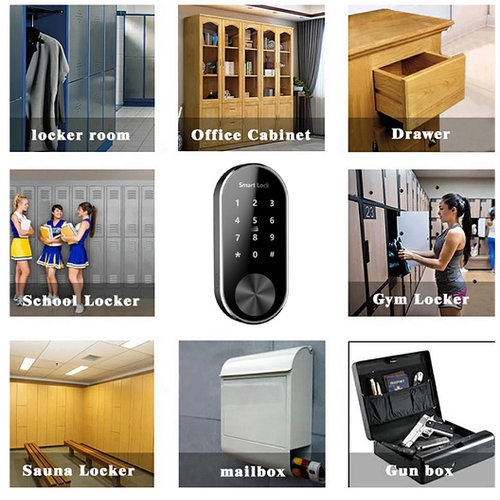 Cabinet locks / electronic cabinet locks
Cupboard doors can be closed with a key or bolt.
Nowadays there are also smart cabinet locks with which you can open your cabinet doors via Bluetooth, pin code or badge.
This way your valuables are safely stored and you will never again be bothered by lost locker keys.