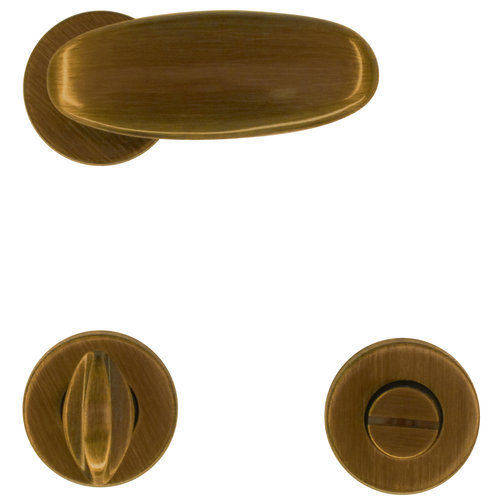 Bronze door handles with WC closure
These bronze door handles are ideal for your toilet or bathroom. With the supplied toilet set you can close the door nicely when you sit on the toilet or bathroom.
The pin of the toilet set is 6x6mm but comes with adapters from 6 to 8mm. This makes them suitable for both openings.
To be able to mount a toilet set your lock (interior) must have 2 square holes.