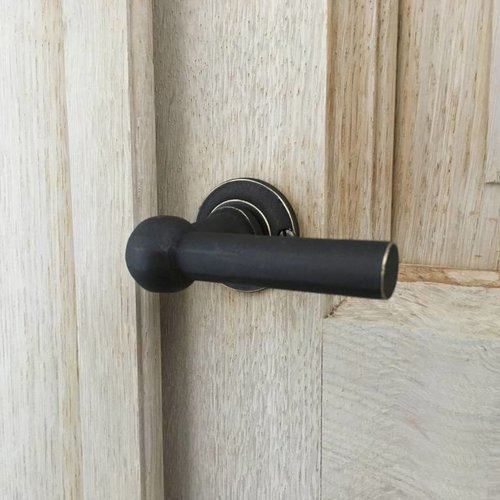 Black with a touch of copper
Old Brass is a new and beautiful design for everyone who likes the black trend but wants something a little different.
The basis of these door handles is brass. Then the door handles get a dark color, it is between black and gray.
At the ends of the rosettes and rivets, the brass is returned to the old brass with a copper-colored edge by taking part of the finishing path.
This gives you a beautiful and original result!