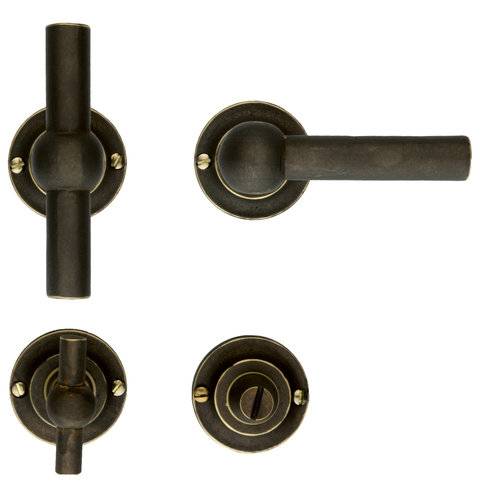 Old Brass door handles with matching toilet set
In this category are the Old Bras door handles with toilet closure. These toilet sets are supplied with a pin of 6x6mm and an adapter of 6 to 8mm. They are suitable for both openings.
To be able to assemble a toilet set you must also have a lock (interior) with 2 square holes.